Screen Recorders - Best Free Screen Recorders 2019
Hello, guys today we are going to tell you top 5 best free screen recorders for streaming games or capturing Screen and other software from your PC.
we have compiled five safe and, at the same time, excellent free screen recorders that successfully compete with the best-paid screen recorders.
Here is a list of the top 5 screen recorders software – take a look and see which one is best for you.
1) OBS Studio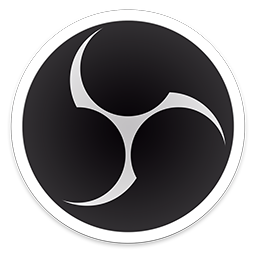 OBS Studio
The best free screen recorder for streaming games or capturing, packed with features to help you achieve high-quality recordings for free.
Features
High-performance real-time video/audio capturing and mixing. Create scenes made up of multiple sources including webcams, window captures browser windows, text, images, capture cards and more.
Intuitive audio mixer with per-source filters such as noise suppression, noise gate, and gain.
Streamlined Settings panel gives you access to a wide array of configuration options to tweak every aspect of your broadcast or recording.
Modular 'Dock' UI allows you to reorder the layout exactly as you like. You can even pop out each singular Dock to its own window.
Easy and powerful to use configuration options. Add new duplicate existing ones, Sources, and adjust their properties effortlessly.
Set up an unlimited amount of scenes you can switch between seamlessly via custom transitions.
OBS supports all your favourite streaming platforms and more.
2) iSpring Free Cam
iSpring Free Cam
iSpring Free Cam is free screen recording software for Windows to help you record screencasts with ease. A number of video editing tools and functions come with the software to let you remove background noise, delete fragments of video and apply audio effects. Videos may be saved as WMV file format or uploaded to direct YouTube.
Features
You can make a recording of your entire screen, a single window, or a selected area of the screen.
you can easily record your voice over with your microphone.
You can record the sounds of your applications and programs or add some background music to your video.
you can easily highlight your mouse cursor and turn on mouse click sounds.
After you record your screen, you easily can cut out unnecessary fragments of the video.
If there has been any background noise in your voice over, you can easily remove it from the entire Video.
You can add fade-in or fade-out effects, adjust volume, or mute sounds in selected parts of the video.
3) Icecream Screen Recorder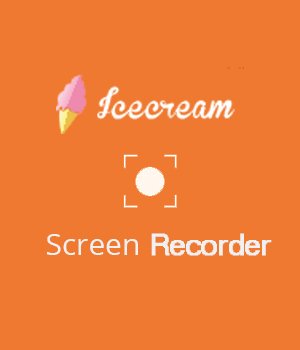 Icecream Screen Recorder
You can capture any area of your screen as either a screenshot graphic or a video recording with Icecream Screen Recorder. This Screen Recorder boasts an intuitive and easy-to-use interface with a suite of tools and options to use when making screen captures. You can use the Icecream Screen Recorder to make professional-looking videos of webinars, games, and Skype conversations.
Features
Record your fullscreen

you can select the area you'd like to record

You can take a screenshot.

Record your system audio and microphone.

Choose the screen recorders output video quality.

you can use "Zoom In" to make your videos more professional.

You can add your own watermark to the screen recording.

You can add text, arrows and shapes to your screen recording or screenshot.

You can record screen with a webcam overlay.
4) Apowersoft Free Online Screen Recorder
Apowersoft Free Online Screen Recorder
Give Apowersoft Free Online Screen Recorder a try

if you want to record a

software demonstration, presentation or tutorial. It's a browser-based tool, which means it's not suitable for games recording, but for many other tasks, it's a good ideal.
Features
Export videos to MP4, WMV, AVI, FLV, MPEG, VOB, ASF and GIF

Ultra Simple Recording.

Record Anything on Screen.

Flexible Screen Capture.

Record Video in Versatile Ways.

Capture Video and Audio Simultaneously.

Insert Webcam While Recording.

Edit Screencast in Real-Time.

Make Annotation While Recording.

Multiple Output Formats.

Save and Share Video Easily.

Store Videos to Local Drive.

Upload Videos to RecCloud.
5) Screencast-O-Matic
Screencast-O-Matic allows you to make recordings from your
webcam or
screen. Though you can upload your videos to YouTube, you also have the option to upload your videos to Screencast O Matic free server host.
Features
make recordings up to 15 minutes in length with the free version

tools to zoom, add text and images, automated captioning and more!

limited options for publication with the free version

you can edit your video

recording from both screen and webcam

the paid version is inexpensive

t's fast, free and easy to use!

so, guys, this is the list of best free Screen Recorders of 2019, now chose the suitable recorder for you now download and enjoy